Last week I made a post…
"ANYTHING YOU WANT…SERIOUSLY?!"
If you missed it come get you some..
I revealed the first "W" of my  "3 W's To Win More In Life"
"WHAT"
Today I will give you the second "W" for you to WIN more…
But before I do…
I had some great feedback from my last post and I want to hit on one of the comments we got because I think it can help you.
The comment was more of a question…
"When defining my WHAT I always made them so big that I feel like I set myself up for failure. Should I set smaller ones that way I can actually hit them"
That's a great question and I will tell you the same thing I told this WINNER.
First of all…
Failure is not an option!
You should set a WHAT that is SO BIG that it scares the crap out of you. This should be the thing that you actually question once in a while if it really is possible.
Here is why I'm a fan of doing this…
I have met way to many people that think too small. When you think small, you get small!
TURN IT UP! Think Bigger and if you set the standard so high the worst that can happen is you still do Big things. If you come up short you'll still hit BIG.
If your WHAT is too small you will put a lid on it and once you hit that you will continue to set small ones over and over again or just get complacent.  If you set your WHAT to small and you miss that is where people feel like they fail.
So create one HUGE, "WHAT"…
One that scares you!
Then create 2-3 smaller WHAT'S with actionable steps along the way that will get you to that HUGE WHAT.
Bam! That's how you WIN my friend!
Now let's crank on the second "W" for you to WIN MORE IN LIFE!
"WHO"
WHO are you?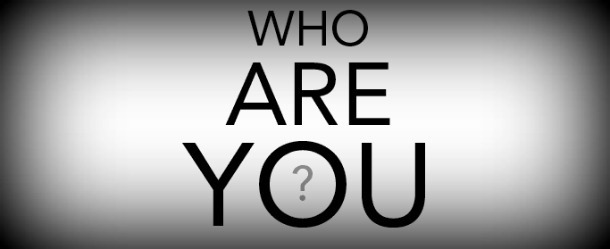 You better know WHO you are.
On the road to get your WHAT you will get smacked around a little.
You may even get knocked down!
You will face crazy resistance my friend.
This is life…
and I LOVE IT!
This resistance is a great thing and will do crazy things for you if you allow it to.
It will do radical things for you as long as you know your "WHO"
Knowing WHO you are will allow you to not be distracted from your WHAT.
Every successful business knows WHO they are.
Most businesses refer to it as their company CULTURE.
What's your personal culture?
Your culture is your personality. It's those things that people know you for. It's who you are at your core…
Your CORE VALUES!
What is your personal culture?
What are your personal core values?
You have got to know WHO you are my friend.
I believe that you were born to win and part of winning is creating and being happy.
People search their entire life for happiness and peace of mind because they never define who they are!
So, WHO are you?
You Can WIN more…
Once you know WHO you are!
Create your "WHO".
Create 3 "WINNING I AM'S"
"I AM _______________________________________________________________"
"I AM _______________________________________________________________"
"I AM_______________________________________________________________"
Your I AM'S are WHO you are… What you stand for…What you're ALL about.
You're CORE VALUES.
The  REAL you! Those things you WILL stay true to in your life.
You get to CHOOSE…

Over at my site I make it very clear of WHO I am.
This is powerful because it allows me to serve the RIGHT people that I'm called to serve and actually repels the people that I am not called to serve.
Yes I did say repel…
Believe it or not, I get emails every week from people that are actually angry and hateful at my core values and my mission and purpose…
and that's ok…That tells me that I'm making moves and doing what Im called to do…
Coach JC's Mission / Purpose
I am Jonathan Conneely, Coach JC and I live to serve God and serve people.
My purpose is to help people WIN in life. To Empower people to Live more, Be more and WIN more in the most important game you will ever play in… YOUR LIFE!
I am a strong, powerful, passionate, loving, courageous, compassionate, fun, intense, crazy example of what is possible when you have a burning desire, commit and are sold out and all in.
I am a walking miracle and testimony that anything is possible to those who believe and commit your life to God and serving others.
Coach JC's "I AM" and "I Will" Statement…
I WILL Leave a Legacy!
I AM a man with relentless energy and passion that chooses to be disciplined in my daily actions.
I AM a man of INTEGRITY and COMPASSION devoted to helping other people WIN in life!
I am a man that believes in ABSOLUTE TRUTH, a man that pursues EXCELLENCE and each and every day in all that I do I do it with Conviction and with Purpose!
I WILL be the BEST father, husband, friend and coach I can be!
I AM a WINNER and I WILL WIN the day!
Booya!
In my next post I will be bringing you the third and final "W" for you to WIN more!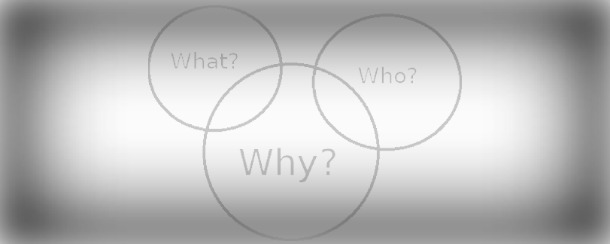 WIN ALL DAY!
Coach JC
If you enjoyed this post, I would be honored if you share this goodness with some of your friends and family using one of those social media sharing buttons below…
PS. And if you'd like to get more posts like this one and start WINNING more, just subscribe here and I'll send you the new one's as I post them…