I absolutely love what I do!
I get to transform lives and everyday I feel so blessed to be able to help others feel great, look great and live life to the fullest!
I'm so excited about the great team we have and the great clients.
YOU are the reason we do what we do!
I'm always searching for the greatest ways to bring you the BEST, provide you with the BEST experience and get you the BEST RESULTS!
And that is why I'm super excited!
I'm SUPER excited to announce that I have decided to team up with First Fitness Nutrition.
I truly believe that there are 4 key components to getting you the BEST Results when it comes to your health, fitness, and weight loss goals.
Mindset
Exercise
Nutrition
Supplementation
You know that my book is called The Secret To REAL Weight Loss Success for a reason…
Because I truly believe you can have anything you want anytime that you want once you change your thinking and create the winning mindset!
Combine that along with the greatest exercise program in the world, Bootcamp Tulsa or DSD along with the most practical RESULTS driven Nutrition eating plan in Nutrition 101 and you are good to go. Right?
Almost!
I understand the value of supplements and for the last 5 years I have actually been in the process of researching to formulate my own line due to my disappointment to what is out there on the market.
Most of the supplements out there aren't even what they say they are. Most of the products you're taking aren't even doing what you believe they should be doing for your body!
Sad, but TRUE!
I have placed that process on hold for now due to the many different projects Im involved in.
So, Why Supplements?
For Weight Loss
-To Kick start Your metabolism to rid that stubborn fat.
For Wellness and Quality of Life
-To replace certain medications that you may be on and Free you of Disease
-To assure that you are providing your body with the necessary enzymes, minerals and vitamins that you lack in this great American diet.( I like to call this YOUR Insurance Policy)
For Recovery and Performance
-To assure recovery, rid soreness, joint pain, nagging injuries and to perform better in all that you do
Here's the bottom line…
With all of the altering and processing that has been done and is done to most of the foods out there it is almost impossible to get what you need on a daily basis to live a healthy life.
I'm not able to do it myself and that is why I supplement with certain things…
To assure that myself and my family are getting those necessary things to live a high quality life, free of disease and in optimal health.
So, after putting my supplement line on hold I set out to find the right company to team up with…
For YOU and for me!
A company of integrity and products that work!
So, Im excited to announce that we have teamed up with First Fitness Nutrition to provide YOU with the highest quality of supplements so that YOU can get GREATER Results!
Check out some of the great products…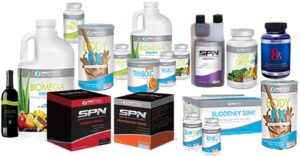 So with the The New YEAR approaching it's time to be thinking about kicking it up!
Time to take it to the NEXT LEVEL!
We have a great line of products and I have been blessed to be able to meet with the VP of the company and have some input in the re-formulating of certain products.
I have also taken almost every product myself…
Because that is what I do!
Before I recommend anything, I first must experience it first-hand…and I can tell you they work!
We have products for whatever your need is so get ready to Take It To The Next Level!
In this email I wanted to introduce you to our partnership and give you an opportunity to be able to ask me questions.
If you or a family member are dealing with symptoms, injuries, sickness, or anything else now is YOUR time!
Maybe you just want to assure you and your family are taking care of(The Insurance Policy) when it comes to your health like I spoke about above…
Or maybe you want to kick your fat loss up and burn fat more effectively…
Well, Now is Your Time!
Check out all the products here…
Feel free to shoot me a question at jc@coachjc.com to find out what supplements may be best for your situation and I will be sure to respond.
Remember, Im not a Doctor but we do work with a great team of Doctors and Experts that are here to serve you.
Over the next few weeks I will be sending out emails highlighting a few of my favorite products depending on the questions I receive.
Now, I want for you to go to the website and check out all of our amazing products…
Just click on products and browse the different categories…
It's super simple to order products and can be done online, over the phone or through our team.
You are going to be amazed with these great products!
Let's together live healthy lives and transform the lives of those around us!
Who Loves Ya?
I Do!
Coach JC
Jc
JC
About the author:
Coach JC is a Life coach in Tulsa and does life coaching in Tulsa through motivational speaking, small group coaching and one on one coaching in Tulsa OK. Coach JC has been able to reach a large audience and is known as a motivational speaker in Tulsa. His Bootcamp Tulsa Outdoor Fitness Program has been transforming lives. The Tulsa Boot camp now has locations in Owasso, Jenks, South Tulsa, Midtown and Broken Arrow. Jonathan Conneely is dedicated to transforming lives through his latest book The Secret To REAL Weight Loss Success.
Listed below are various business entities that we highly endorse:
Tulsa Motivational Speakers, Tulsa Business Coach, Tulsa Commercial Real Estate, Tulsa Real Estate, Tulsa DJs, Tulsa Boot Camps, Bootcamps Tulsa, Tulsa Fitness Bootcamps, Tulsa Business Coaching, Business Coaching Tulsa, Tulsa Commecial Realty,

www.djconnectionbrides.com
www.djconnectionokc.com
www.djconnectiontulsa.com
www.makeyourlifeepic.com
http://motivationalspeakertulsa.com/
www.bootcamptulsa.com
www.Dynamicsportsdevelopment.com