Your gonna love this one!!
I posted  a blog post not to long ago, "Are Your Protein Powders Toxic?" and had a great response with also a lot of questions.
The most common question being which ones are the good one's Coach?
There is so many crappy supplements out there that sometimes it is hard to distinguish between the good ones and the crappy ones. The bottom line is that these powders out there have been cheapened by large companies now buying their raw materials from china which could be contaminated.
It's a shame but that is life…You cant believe a thing you read anymore.  I m so sick of people being told they are taking one thing  then later to find out that what they were told was not the reality of what they believed they were actually taking.
I have gotten so fed up with this myself that I have done two things.
First,  I have been on the search to find the most high quality protein supplements for myself , my loved ones, the athletes I train, my clients, and for you my readers.
Second,  I have began the process to develop my own product…this may be the only way to assure that I know what is going into the product. This s a process and will take some time so for now I want to give you..
Coach JC's Top 5 Protein Supplements
My top 5 will consist of both powders and bars. First  let me say, I don't make any money off of these products and don't get paid for endorsing them.  These are products that I take myself and after researching I believe in. These are products that I believe in the ingredients used and the manufacturing process to be done with high quality and integrity! They are not placed in any particular order.
I know this will help you and as always I love to hear your feedback. Just post a comment right here on the blog.
You Rock!
Here ya go.. My Top 5 Protein Supplements
Protein Greens +
This is one of my top favorites!! I love it! WHEY Protein Greens Plus contains 100% pure, free-range Whey Isolate and is hormone, antibiotic, and lactose-free. This powder is PACKED with the same essentials you get in  fruits and vegetables, and the essential vitamins, minerals, antioxidants to have your body performing at the highest level.
Check it out! I am telling you..You will not be disappointed!
http://greensplus.com/product_info.php/products_id/202
Oh yeah, and I love their energy and protein bars also… check em out!
http://greensplus.com/index.php/cPath/84_21_124
Pro Optimal Whey
I love this protein powder for many reasons..
1.The manufacturing process!

2. The Ingredients! Besides the high quaility of whey. This whey is packed with antioxidants to support your bodys fight against free radicals. It contains Phosphatidylcholine, a nutrient that supports liver and digestive health! They added Flaxseed which is a great support for your immune system and hormone function. The essential amino acid, glutamine which aids in recovery and digestive health.
3. The milk used in Pro-Optimal Whey comes only from cows that graze on pesticide-free, chemical free, natural grass pastures. These cows are never injected with chemicals, hormones, antibiotics, genetically modified organisms, hyper-immunizations, injected pathogens, or any growth hormones.
What you see is what you get!… and of course it is sweetened with two of my favorite all natural sweeteners, xylitol and stevia rather than your typical sucralose and aspartame.
Here is the link..if you scroll down you can find the nutritional facts. It is a little more pricey but well worth it to me! You can find some great deals on the web also..
http://proteinpowder.mercola.com/Pro-Optimal-Whey-Protein.html
Im a big believer in missing it up! I like to change up the kind of protein supplement that I  use so I was excited when I cam across this rice protein, Sun Warrior! You can learn more about this  awesome rice protein form their link below:
http://www.sunwarrior.com/store/protein-raw-vegan-chocolate.html
Jay Robb
Disclaimer:

I do not endorse him or his video…just the product!
Ok, I really like this guys powders and bars but wait until you see the intro video on his site. If I ever was to make a video looking like this please somebody smack me! I love the part where he flashes his shirt open and says , "welcome to jay robb.com" Are you freakin serious!!!! Anyway, I love his powders, they taste great and just like the one above are sweetened with stevia and only have 5 ingredients. What you see is what you get!  In Jay Robb protein  his whey comes from cows that are pasture raised and not given growth hormones,and the whey is cold filtered!
Check it out!
Garden of Life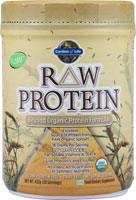 With13 raw and organic sprouts, RAW Protein is an excellent source of complete protein, providing 17 grams, or 33% of the Daily Value, plus all essential amino acids. RAW Protein also supports digestive health and function with live protein-digesting enzymes and powerful probiotics.
You can find this one on line or on a local whole foods store.
They also have some Great bars…

I really like their products. This company was founded by a guy, Jordan Rubin and he has been pretty serious about putting out high quality integrity filled products.

Here is the link for the bars. They make a ton of great products that I like but I do believe them to be over priced..but I guess you get what you pay for.
http://gardenoflife.com/ProductsforLife/LIVINGFOODS/OrganicWholeFoodBars/tabid/683/Default.aspx
Ok, is it alright if I throw you a few bonuses here?
BioGenesis Bars
I love this whole food bar.
http://www.bio-genesis.com/catagorypages/catagory-weight-control-and-nutrition-bars.html
When it comes to bars, I am a big fan of a whole food bar.  There are some bars that I did not mention of course…that does not mean that they are not good ones.
A few others that I really like:
Hallelujah Acres Survival Bars
http://ecommerce.hacres.com/Food_and_Beverages/Survival-Bars
Raw Organic
http://www.organicfoodbar.com/
Raw Revolution
http://www.rawindulgence.com/
These are a few that I use and enjoy…this does not mean that there are no other good one's out there…There are some great one's… You just have to find them!
I would love to hear what your favorite bars and powders  are and why! Just leave a comment right here on the blog…
Keep It Simple!
Have Fun!
and Remember,
Your Life Is What You Make It!
Coach JC
Coach JC is a Life coach in Tulsa and does life coaching in Tulsa through motivational speaking, small group coaching and one on one coaching in Tulsa OK. Coach JC has been able to reach a large audience and is known as a motivational speaker in Tulsa. His Bootcamp Tulsa Outdoor Fitness Program has been transforming lives. The Tulsa Boot camp now has locations in Owasso, Jenks, South Tulsa, Midtown and Broken Arrow. Jonathan Conneely is dedicated to transforming lives through his latest book The Secret To REAL Weight Loss Success.