BELIEF!
The Greatest BELIEF is the BELIEF in YOU. A BELIEF in YOU  is one of the most value attributes of human life.
BELIEVE IN YOU! Your dignity. Your worth. Always know that you have worth! You count!
A deep belief in your purpose. Never allow anyone to make you feel you are nobody. You count. You have worth.
BELIEF breeds confidence and confidence creates action to WIN. Your life has significance!
BELIEF in you is something that is built over time.
It takes commitment, courage and practice but is so worth it!
BELIEF is a choice. It is not a feeling. You can not wait to feel it… it's a choice repeated over and over.
HOW TO BUILD YOUR BELIEF IN YOU:
PRACTICE!
This is how belief becomes defined, refined and deeply engrained… this is how you become great and win. It's about repetition and today you will start practicing believing in YOU!
Here is your practice blueprint and schedule :
PRACTICE TELLING YOURSELF
Create your BELIEF winning confession and build your self worth, self esteem and confidence by saying it 3x a day.
BECOME A LEGEND IN YOUR OWN MIND. See yourself winning! As the MVP! Leaving a legacy!
2. ACT – Stop thinking about it and act. when you feel fear run at it – run into it. What you resist – persists. Avoiding fears makes them magnified and scarier.
I put together a podcast show for you to build this belief in YOU. Here it is:
WIN ALL DAY SHOW – COACH JC – THE GREATEST BELIEF – EPISODE 26
(Click on the pic to listen now)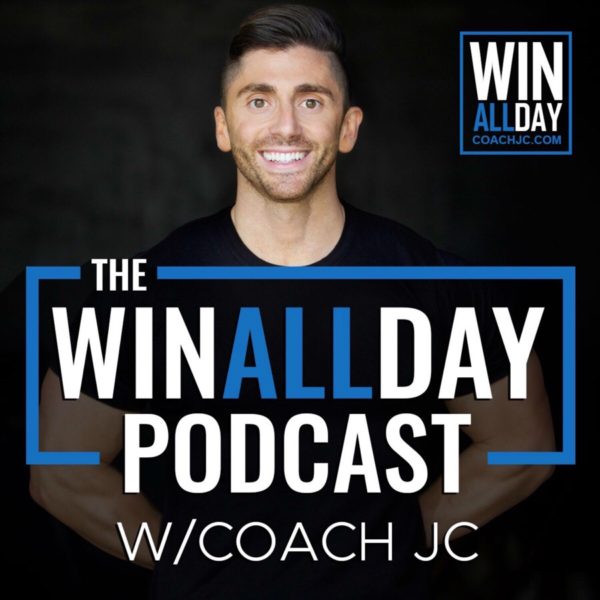 YOU CREATE BELIEF BY PRACTICING BELIEF!