How about a Christmas Party?
I'm super excited!
We will be hosting our 2014 CHRISTMAS PARTY!
YOU ARE INVITED!
WHO: Bootcamp Tulsa & Dynamic Sports Development Members & Families are invited! THAT'S YOU!
WHAT: Coach JC's Christmas Party for the BCT and DSD Family!
WHEN: Saturday, December 13th from 6pm-10pm
WHERE: Dynamic Sports Development, 4707 S. 102nd East Ave
WHY: To Celebrate You & Your Family and to have FUN!
Bring the family and enjoy food, Christmas games, SANTA, a live DJ, prizes and more!
Wear your favorite Ugly Christmas Sweater…BEST sweater WINS an amazing prize!
​You don't want to miss this event of the year with your Coach JC, DSD and BCT Family!
​Mark your calendar and we look forward to seeing you and your family on the 13th!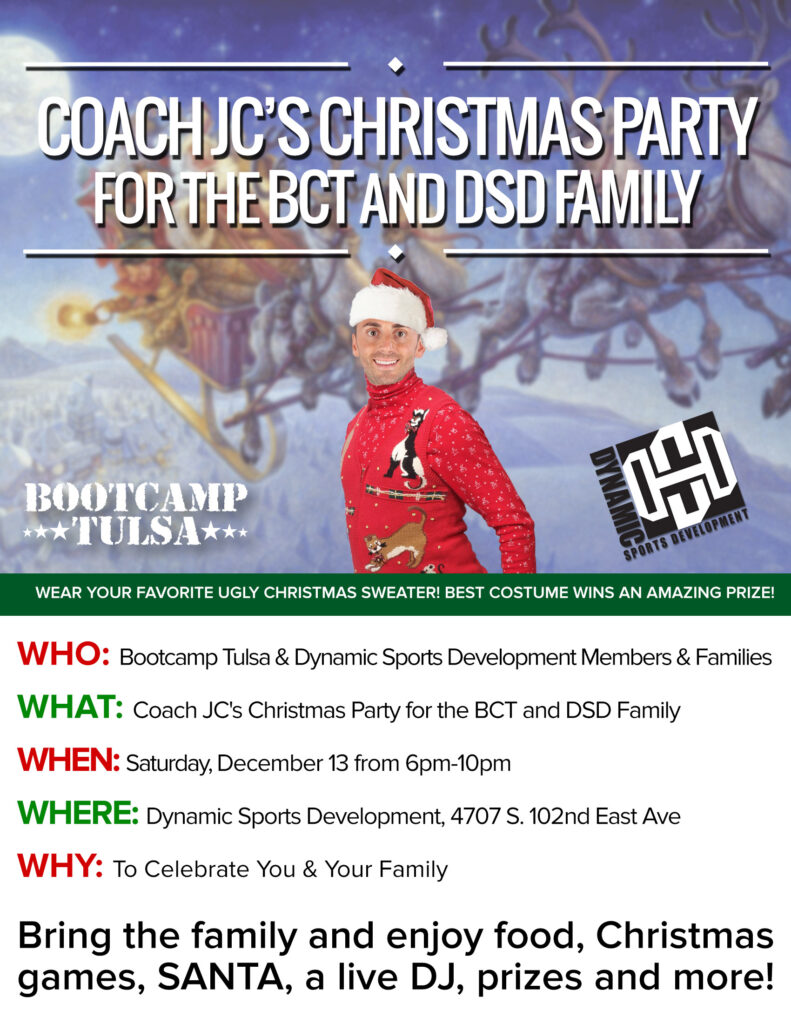 WIN ALL DAY!
Who Loves Ya?
I Do!
Coach JC
www.CoachJC.com