Coach JC's 14 Day Fat Burning Meal Plan
Coach JC's 14 Day Fat Burning Meal Plan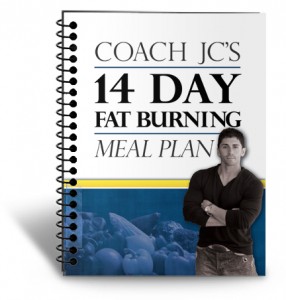 What you get in My 14 Day Fat Burning Meal Plan: 
-14 days of meal plans… exactly what to eat so that you can reach your fitness and weight loss goals.
-How to use carbohydrates and their timing to turn your body into a fat burning furnace.
-A proven gameplan so that you can get the results you desire and deserve ..oh yeah, and in JUST 14 DAYS!!!
Visit www.CoachJC.com to get your book.
I Do!
WIN ALL DAY!
Coach JC