Coach JC's Glutamine Powder
L-Glutamine is an essential amino acid. Glutamine is essential for the metabolism, structure, and function of the gastrointestinal tract and its associated immune component. Glutamine serves as a major source of fuel for the cells that line the intestinal tract, helping to maintain their normal, healthy function.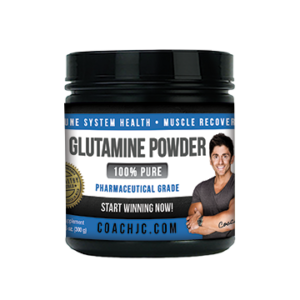 Visit www.CoachJC.com to get your Glutamine Powder.
I Do!
WIN ALL DAY!
Coach JC