Natural Vanilla | Non-GMO | Grass Fed | rBGH Free
Whey protein is one of the highest quality proteins available. Whey protein is an excellent source of high quality protein and contains significant amounts of the branched chain amino acids (BCAA's) leucine, isoleucine and valine.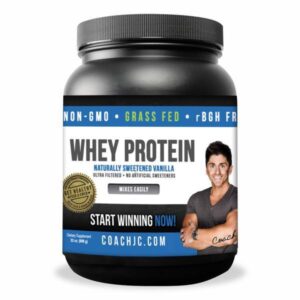 Visit www.CoachJC.com to get your Whey Protein.
I Do!
WIN ALL DAY!
Coach JC