One of the things I love about life is all the great people we get to cross paths with…
 and all the great experiences we get to experience…
 I truly believe that the people we cross paths with in life are there for a reason…
 That the situations we go through, the circumstances we experience…the seasons of our life…are all for a reason…
 The trials and tribulations… the highs… the lows… all are here to teach us something.
 They exist to help mold us and build us into who we were created to be.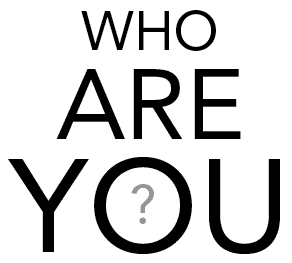 So many times we get so caught up in the future and the big goals and dreams that we miss the moment…
We miss the importance of why that person was brought into our life at a certain time of our life…
 We miss the learning opportunity of the situation at the moment because we get flustered or distracted and start asking "Why me?" instead of "It's me for a reason!"
 If you have read my blog you have heard my story…
At 22 years old in the fight of my life to be a father, down and out contemplating if life was even worth it…
 The constant thoughts of losing…
Trying to justify that the only way out was to take my life…
 I remember at the lowest point… when I didn't understand it…when everything didn't make sense…
When nothing else going on around me mattered…
 Have you been there?
The time where your most famous statement was,
"I DON'T CARE!"
 I don't care what happens. I don't care about anything.
That time where what you were going through, and what you ultimately wanted was all that mattered… and nothing else did.
I was there!
Then it happen… my mindset shifted…
I went from feeling sorry for myself and asking "Why me?"
to…
"What is this experience trying to teach me?"

"How is this preparing me for my future?"
 I started to realize that this entire situation was meant for me and I had to go through it for a reason.
I learned so much at this time on how to overcome…
I learned so much about who I was….
How life really works… and how to WIN more!
It was even at this downtime… this time of desperation that I created my "WINNING MINDSET" system.
I made the shift to turn this situation into a win in my life… I came to peace with the fact that the entire situation was equipping me… it was educating me…it was molding me…
I started turning this lose into a WIN!
EVERY person and EVERY situation is a learning
opportunity for you to help you WIN
 If you choose for it to be.
So today I want to give you one of the most important lessons I have ever learned during this time and other times in life to WIN more.
Are you ready?
It's THE POWER OF LETTING GO!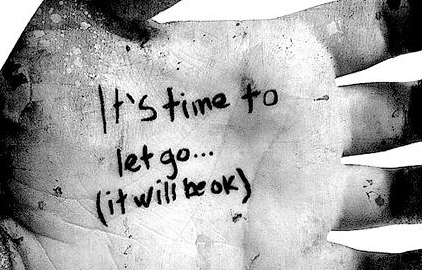 LET GO TO WIN!
During my downtime I learned so much about myself and life…
I was forced to grow up and become a man!
As I was growing up there was one area that I kept refusing to learn from…
The one thing that was scary for me to face…
And it was being able to LET GO.
To let go of the hurt, the disappointment, the fear, the guilt, the shame…
To be able to let go of the past…
To be able to let go of the fact that I may have failed people…
But I chose to do it.
 I was learning so much and growing so much through it all…
It was crazy… my situation was getting worse but I was feeling better and becoming
STRONGER

physical, mentally, spiritually and emotionally.

Learning to let go is a freakin skill…one that took me crazy practice and discipline… one that we all have to learn.
So today I want to motivate you to WIN.
I want to empower you to WIN. I want to inspire you to WIN.
I don't know what you are going through in life but I do know that
the same God that helped me WIN during my struggle is alive and well…
And in the book I read it says that
He is the same yesterday, today and forever.
You may be struggling with weigh loss and the failure you have experienced in the past when it comes to you winning in your physical body.
You may be grieving a loss in your life that at the moment you feel it is impossible to overcome…
You may have come up short in the last two business endeavors and just can't let go of why it won't work.
You may be heart broken over a relationship that seemed so perfect but fell apart…
You may even have to let go of some things in your life that are holding you back from producing more WINS…
I see this all the time…
People are holding on to things that are keeping them bond…
You know what I mean…
It's time to LET GO TO WIN!!!
I HAVE BEEN THERE! I FEEL YOU MY FRIEND!
 Why Let Go?
Letting go will release you to WIN. PERIOD!
Let me give you 3 things that I did that will help you to LET GO TO WIN!
Here are my 3 keys to LET GO TO WIN:
#1: RE FOCUS
You have to re-focus. To re-focus you have to let the past go. The failures, the let downs, the thoughts, the beliefs, the actions… those things that have been wrong.
You have to choose to let go of the dreams, hopes and wishes of "what could be" or "what could have been."
One of the most challenging things in letting go is actually letting go.
Being able to choose to accept the end of something as a reality.
Being able to let go… to hang up the impossible dreams, hopes and desires of what could be or could have been.
This is what will allow you to break free and set yourself free so that you can live your best in the moment!
As long as you hold on to the past or the false reality of the future, you'll never find closure…
Closure is what will allow you to have peace of mind and peace of mind will create freedom in your life!

#2: YOU'RE NOT LOSING
To let go and WIN you have to let go of the mindset that you letting go is losing.
Many times the limiting factor is we create this reality that letting go is equal to a lose.
Check it! Change that mindset to know that it's the exact opposite… It's only by choosing to let go that you WIN!
What do you win?
You win your peace of mind, your freedom, your confidence, your self-respect…and so much more!
YOU WIN YOUR LIFE BACK!
 
#3 YOU HAVE TO PRAY
Faith is the evidence of things not seen. You can either walk in fear or faith.
My man, MC Hammer said it best… "You got to pray just to make it today!" No matter what you're going through in life….
The challenge, the obstacle, the adversity, the lose…
YOU CAN AND WILL WIN!
Phil 4:13 says, "YOU can do ALL things!"
YOU ARE MORE THAN A CONQUEROR!
You need to surrender and give it up… let go and let God!
When I was down and out face down in a 600 sq ft apartment desperate with the feeling of losing…
When way down in my soul the pain I could not let go…
When the hurt and the disappointment weighed down my spirits…
When I didn't know how to win… and the fear and anxiety became more profound…
When the tears brought so much pain…
When the nights seemed longer and the days seemed like a fog…
When my own physical strength was not enough…
When all the money couldn't save me and didn't matter…
When it seemed like each moment was the last…
There was only one place to turn…
Trust in the LORD with all your heart, and do not lean on your own understanding. In all your ways acknowledge him, and he will make straight your paths. Prov. 3:5&6
God become my go to. I called on the name above all names and put ALL my trust in Him.
I chose to jump ALL IN!
I chose to put my faith in that ALL things work together for good!
That this was temporary and shall pass and that I WILL WIN!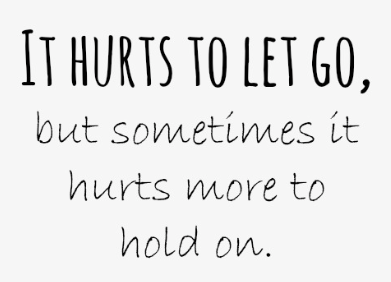 You can do the same!
YOU HAVE WHAT IT TAKES!
You have the strength! You have the courage!
You have what it takes to accept change, and let go.
You have what it takes to keep moving and WIN.
You have what it takes to learn how to let go…
You have what it takes to learn how to let go of the past and make the moves to WIN in life…
You have what it takes to let go and know that ALL THINGS work together for good (even those things that don't feel good at the moment).
YOU HAVE TO BE WILLING TO LET GO TO WIN!
Who Loves Ya?
I Do!