If you know me then you know that back in 2003 I went through a crazy challenging time in my life.
If you have not heard my story I encourage you to check it out…it is my hope that it will
inspire you and motivate you to WIN more in your own life.
http://www.coachjc.com/meet-coach-jc/my-story/
During this downtime I learned a lot about life and about myself that helped make me into the man I am today…
One of those valuable lessons I learned was that there is one thing in life that can absolutely change the game in your life.
It's one decision…
It's YOUR ATTITUDE!
If you were to look up the definition of ATTITUDE it would say…
"a settled way of thinking or feeling about someone or something, typically one that is reflected in a person's behavior."
How POWERFUL is that!
Think about it…
A settled way of thinking…
A settled way of feeling about something or someone…
This is why for me it was and for you it is a GAME-CHANGER!!
YOUR ATTITUDE is your view on how you approach things…
YOUR ATTITUDE is your viewpoint on what you think of someone or even yourself…
YOUR ATTITUDE is your outlook on life and there things in your life…
YOUR ATTITUDE is your perspective of a situation or circumstance in your life..
YOUR ATTITUDE is your stance…your position!
YOUR ATTITUDE YOU CHOOSE IS EVERYTHING!
Why?
Because your attitude will directly effect your actions!
Listen, I've been knocked down many times in life…
and people ask me all the time, "How did you bounce back from that Coach JC?"
Hear me here…
There's no secret to getting up every time you get punched in the face or knocked down in life.
It's simple…
YOUR ATTITUDE!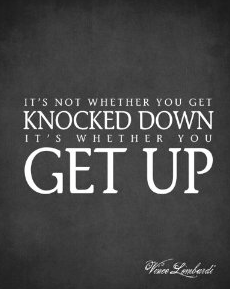 That's right!
Your attitude is that powerful and can and will shape each and every one of your days and ultimately create your life.
Over my next few posts I'm going to bring you some of my real life ATTITUDE checks.
The ATTITUDE checks that I personally had to use in my life to bounce back after getting knocked down.
You may be feeling me right now and be in a time in your life that you feel you are getting beat up…
A downtime…
A time that may seem like it is impossible to ever turn it around.
Hear me here…
"YOU HAVE WHAT IT TAKES and YOU WILL WIN my friend!"
So together let's take this ride and like my boy Ice Cube once said…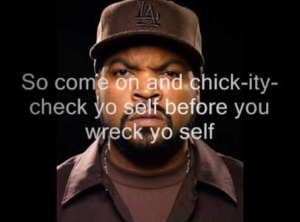 You WILL create the WINNING ATTITUDE so that you can WIN more in life!
Starting today…
I want for you to make a decision on WHAT it is you truly want…
What is it that you truly desire in your life?
Now starting today make the decision to decide to have the ATTITUDE of…
"I – WILL – NOT – BE – DENIED!!!"
Who Loves Ya?
I Do!
Now go WIN ALL DAY!
Coach JC