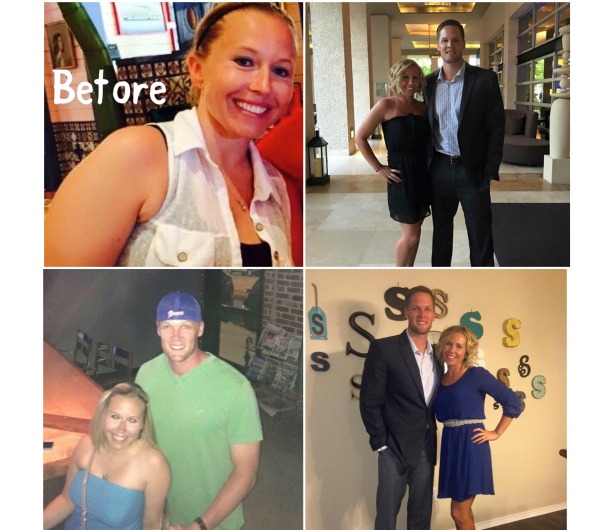 Cassie Summers loves the physical AND the mental gains at BcT!
Cassie Summers is 33 years old and a 4th grade Math teacher with Union Public Schools. She is excited to share her story and says she loves Bootcamp!
Cassie started going to Bootcamp in September 2015 during the "Change of Life" challenge and officially joined in October 2015. Congrats on 1 year, Cassie! She joined shortly after having her second child.
As for her favorite things about BcT, Cassie shares, "I have many favorite things about Bootcamp Tulsa. I love the camaraderie among the ladies and everyone's support. I have never felt judged by any of the ladies at Bootcamp Tulsa, and I have always felt welcomed and supported. The coaches at Bootcamp Tulsa are one of a kind and are always there for physical, mental and nutritional support. They WANT to help each lady out with their workout needs. The workouts at Bootcamp Tulsa are workouts that are intense and exhausting, but I love it and I wouldn't want it any other way."
Cassie keeps coming back to Bootcamp Tulsa because of the friendships she has made and because she loves the results she is getting mentally and physically. She has seen tremendous results! She has lost more than 55 pounds within the last year and a total of 14 inches." She adds, " I am more confident in myself and I feel more accomplished after each workout. It's not just physical gains, but mental gains with Bootcamp Tulsa."
Bootcamp Tulsa has changed Cassie's life in so many ways. She can keep up with her two rowdy boys and not feel completely exhausted after playing with them. She is more confident with her body and feels stronger mentally. Cassie says, "Bootcamp Tulsa also gives me my "me time" and that makes a mommy/wife happy. "
Advice for new Bootcampers: "I would tell anyone considering Bootcamp to go for it. It's completely worth it and I am so glad I made the commitment."
If you enjoyed this post, I would be honored if you share this goodness with some of your friends and family using one of those social media sharing buttons below…
PS. And if you'd like to get more posts like this with more 5 min blasts so that you can start WINNING more, just subscribe here and I'll send you the new one's as I post them…