Everyone wants to WIIN.
Everyone wants to achieve more or be more in an area of their life.
So why do some people never become more and or achieve more?
Why do some people never WIN More?
SIMPLE!
Because we get stuck….

Something happens in life that stops us…
Something that distracts us from where we were going…
Something that gets us stuck!
You know what Im talking about…
Stops us from having that great relationship…
Stops us from losing that weight and changing our body…
Stops us from making that money…
Stops us from living up to our God given talent!
We all get stuck… the problem is when you can't get unstuck!
We get stuck and then our thinking gets stuck…we start thinking the opposite from what we truly desire and where after.
We start believing the belief of what we are not capable of doing rather than what we are capable of doing.
We get stuck with the worrying, frustration, disappointment and fear of life and get overwhelmed just trying to survive instead of thrive.
Overtime this stuck mindset leads us to make bad choices…
Leads us to create bad habits and get stagnant doing things a certain way for to long.
You may be where I was once in my life…STRAIGHT PISSED OFF!
Mad because being stuck was keeping me from WINNING!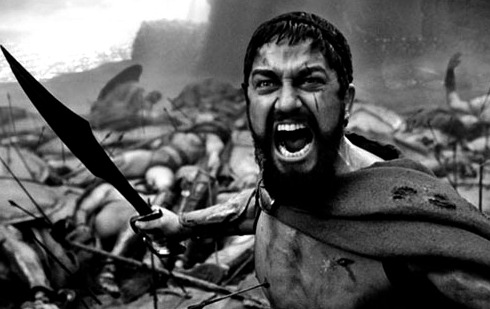 So the question is….
HOW DO YOU GET UNSTUCK?
You choose to put your ATTITUDE in check.
You get sick and tired and refuse to lose any longer!
You start to take back control of your life!
Listen, we all get hit, punched, kicked and knocked down… we all experience and will experience struggles in our life.
This one simple thing can control the direction of your life…
YOUR ATTITUDE!
Why?
Because your attitude determines your choices…your actions!
There are many times you can't control the situations and what happens in your life but you can control what you focus on and how you react to those things.
What you can control so that you can start WINNING is your ATTITUDE!
In 2002 I was going through it…
I was getting punched in the face over and over again…
I was getting beaten up and was knocked down losing…
But then I chose to change my ATTITUDE and chose not to fight what happen…the situation but started to think, speak and act and look at it from an entirely different perspective.
START TO THINK SPEAK AND ACT LIKE A WINNER!!!!
Your ATTITUDE will determine how you approach the day and each situation.
Your attitude effects who you attract into your life…
Your attitude effects what you decide to do when it comes to your work…
Your attitude effects what you will do to live a healthy life…
Your attitude effects your daily actions and how you approach each situation!
If you want to WIN more obviously you have to make new choices so that you get new results… how do you make new choices?
You start by changing your attitude.
The coolest part… It's a CHOICE!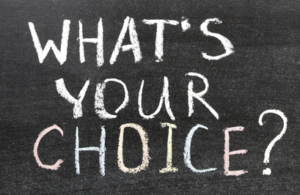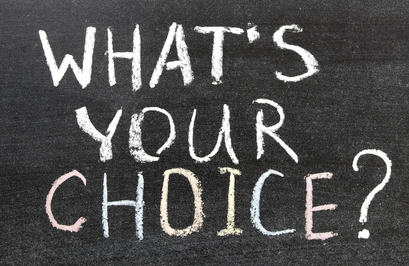 You can't always control what happens.. the events will come…
So its time to commit! Time to choose to WIN in your attitude!
When you commit and lock in… it's time to make one small decision… to BRING YOUR A GAME! YOUR ATTITUDE TO WIN!
YOU HAVE WHAT IT TAKES!
Why is this important?
Your attitude effects where you choose to focus… your focus will determine what you go and get… because what you focus on is what you will feel like doing.
You want to change your life, change your choices, you want to change your choices change your attitude!
Your attitude is how you choose to look at the situation…
Your attitude is what gives meaning or purpose to what you do… and what you do it!
think about it…
Just one little attitude adjustment could change your entire life!
ARE YOU FEELING ME?
Why because you will start to do things different…
You will start to go new places… meet new people…
You may meet one person and get inspired to do something that will radically improve your life!
You amy make one choice to go to a certain place and make one connection that impacts your life i a crazy way!
YOU CONTROL IT! YOU CHOOSE!
If you want to WIN more you have to make new choices… CHANGE YOUR ATTITUDE and you will make new choices!
I got you!
Here is your gameplan so that you can REFOCUS right now! Create the WINNING attitude! Starting today to make the right CHOICES!
1. What are you FOCUSED on?
If you focus on the hell you area going through at the moment guess what?  You will feel like hell and do nothing to change it!
If you focus on why people don't care about you and why you can make money… and how you can't lose weight… you will stay stuck just like you are!
If your attitude is to FOCUS on WINNING you will start to WIN more.
Your attitude has got to become purposeful! Your focus has got to become Purposeful!
What you focus on is how you will feel and what you will go and get!
What are you FOCUSED on?
2. FOCUS for a reason?
You choose the purpose of your focus… How about…
"Tthis situation happen in my life and Im going to work harder to WIN More."
Ask yourself…"Is it that Im stuck or that Im going through this? Am I stuck or am  going through this and overcoming this for a reason?
Treat your focus like you did when you were winning!!!
Come on, we've all been there… FOCUS on a time you were cranking and just WINNING ALL DAY!
When I was going through that downtime in my life… I gave it a purpose of fighting to be the BEST DAD.
I did whatever I needed to do to stay focused on that and not the current situation.. as the current situation got worse I chose to WIN more!
My focus was "This is not my destiny, I will be the father that I am called to be and I choose to fight to WIN to be that father!"
I didn't care how long out took or how hard it was because I GAVE IT PURPOSE!!!
Are you feeling me?
3. JUST DO IT!
What do you decide to do with it? You know…the situation…
Quit or WIN?
What do you choose to do with the situation that you are being tested with at this moment?
You know that thing that has you wondering and questioning…
If you choose the right attitude over and over again your choices will follow and you will win more.
You can now change the driving force that controls your decisions…. YOUR ATTITUDE!!!!
You determine your attitude.
If you don't like where you are in your life – job, physical appearance, weight……
You are the only person that can change that!
Turn that feeling sorry for yourself into something positive.
YOU ARENT A VICTIM!
YOU ARE VICTORIOUS!
Don't worry about where you are now but FOCUS on where you want to be.

Start WINNING more in your life and and help others WIN starting today by creating your WINNING ATTITUDE!
Don't look at where you are, but where you are going my friend!
I got your back!
YOU FEELING ME?
Walk with a confidence today and know that no one can get in your way and prevent you from making those life-changing WINNING decisions any longer.
YOU HAVE THE WINNING ATTITUDE!!!
Do you want to GET A WINNING ATTITUDE or You want to WIN more in life and Lose more in your weight loss pick up a copy of my book "The Secret to Real Weight Loss Success" and be on your way to WINNING in fitness, nutrition and in life!
If you enjoyed this post, I would be honored if you share this goodness with some of your friends and family using one of those social media sharing buttons below…
WIN ALL DAY!
COACH JC